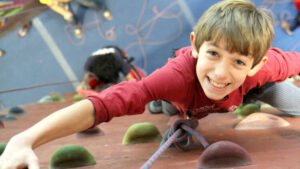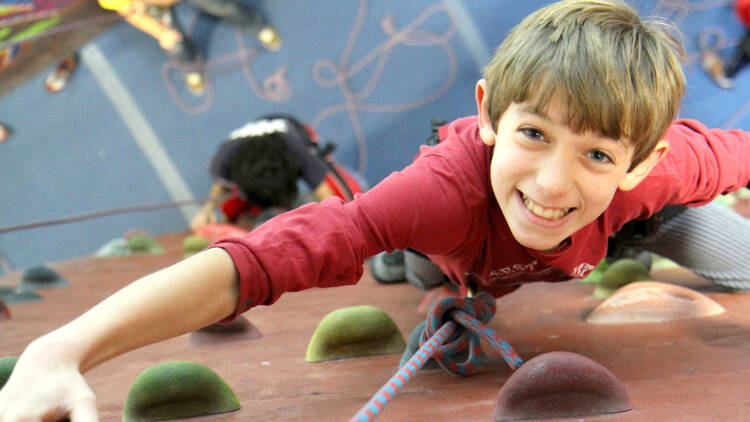 Rock Climbing is a great alternative to a traditional Physical Education class.
Prices
$16.00 for 1st child (includes admission and rental equipment fee) and just $13.50 for additional siblings.
Instruction will be provided.
Times
HOMESCHOOL GROUP VISITS CAN BE DONE DURING OUR NORMAL BUSINESS HOURS MONDAY-FRIDAY. PLEASE EMAIL US AT AIR[email protected] TO BE SET UP WITH HOMESCHOOLER DISCOUNT RATE. 
Children 6 years to 18. Risk form filled out and signed by parents.
Children under 10 must be accompanied by an adult (1 to 1 ratio). Accompany adults are only charged our harness rental fee of $2.25 (unless they also choose to participate in climbing).